Press
The Digital Game-Changer
Clipped from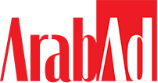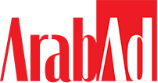 Perhaps one of the few certainties in product marketing is the fact that tactics and methodologies are always changing: the only constant is change. New trends in digital marketing are providing new opportunities for brands to actively engage and create lasting strategies.

Digital technology has become an increasingly popular tool amongst marketers in the Arab world.  Engaging with existing and new consumers through digital communication is fast, simple and cost effective.  It's also beneficial to the consumer. Brands now rely less on stand-alone physical brand engagement tactics, and rather focus on an integrated campaign, also supported by digital tactics, to reach right in to the consciousness of the customer.

As one of the leading hybrid agencies in the Middle East, WonderEight is increasingly being tasked by new and established companies with reinventing the digital marketing wheel. By harnessing design, creativity and technology, we build effective, measurable marketing strategies and create impactful advertising campaigns.

Quenching an established brand's thirst for brand-new content

Wondereight has enjoyed significant international success with its portfolio of clients. As Crepaway's main partner, and for their 33rd anniversary, WonderEight came up and developed a 360 campaign covering above and below the line marketing.

The campaign included a video developed by the agency, which featured a diverse range of multicultural lifestyles, ages and cultures, including a same-sex couple – a first for Lebanon and the Middle East.

The offline campaign covering TV, radio, and billboards, was supported by an online communications strategy. This included digital PR and community management, as well as online ad spending. With this significant digital exposure, the ad immediately gained widespread international support, with over 1 million online viewers and over 100,000 interactions across social media channels covering Facebook, Instagram, Twitter. The strategy behind the campaign and the advert, which was directed by Samir Syriani, revolved around social diversity, the breaking of taboos and social stigma's – representing the brands 'Come as You Are' strapline and identity.

The level of global exposure was covered by international news outlets such as CNN, as well as major support and heartfelt messages from local and regional bloggers and influencers. The campaign resulted in an emotional local movement that stirred up loyal Crepaway customers' feelings; whilst also recruiting, new brand advocates: turning CPW into a 'love brand' and surpassing all pre-set objectives.

 

The digital marketing 'game'

A creative, interactive and well-designed app can reap dividends for a company looking to make a real impact and stand out from its competition in the Middle East – a region with exceptionally high smartphone penetration. For WonderEight digital technologies are a must, with mobile apps and games forming a central component.

The power of the app was laid bare for all to see with our recent work for Ocean Spray. The company selected WonderEight as its regional agency for MENA and the GCC when it recently launched in the Arab market, with a brief centred around the need to educate consumers about the health benefits of cranberry juice. A core part of this included the ability to create an emotional connection with the health-conscious women of KSA, the UAE and Lebanon.

The UAE's 78 per cent smartphone penetration rate (as of 2016) ranks the highest in the world, according to industry experts, with the entire Middle East following closely behind. People spend more than 5 hours a day on their phones, with gaming ranking as the third biggest activity following messaging and social networks. They're even on their phones while watching TV so having your logo as an icon on their phone is priceless. Therefore, we suggested taking full advantage of this opportunity by building an Ocean Spray gaming app, designed to combine a free sample of the product with useful health tips and health keywords. A big-money prize of $5000 was also offered to create engagement and encourage word-of-mouth sharing of the game.

WonderEight created the game and implemented its communication strategy to ensure as many people as possible knew about it and downloaded it! The agency made sure the game had an in-store presence in all supermarkets in the region and was supported by online ads. A constant monitoring strategy was applied across all channels which was a key driver for the campaign's success.

The results of the campaign showed a brand awareness value increase of USD $250,000, more than 45,000 products were sampled and the data of more than 30,000 users was collected for future marketing opportunities.

Content and messaging remains king

The speed at which online content spreads is perhaps the most compelling aspect of online communications. Customers need to access and consume information across platforms, apps and devices – no matter where they are and what they use. It is part of everyday life and we are all immersed in our smartphones. The digital route is now so important that, like Ocean Spray and Crepaway, the digital strategy leads. It is no more a 'nice-to-have' but a 'must-have' – and it is a form of communications that could soon be king, complementing traditional print and TV advertising.