Press
How to Boost Your Sales With No Media Budget
Clipped from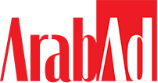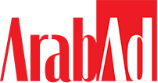 In December 2014, Jan Burger, one of the leading burger places in KSA with over 36 branches across the
nation, teamed up with WonderEight, Global Branding and Interactive Agency, to launch a new item on the menu. The result? People queuing for hours to taste the new Jan Star double burger in all branches!

The campaign was mainly developed for Social Media platforms and in-store activations and was carried out through 3 main phases. The teasing phase or "The Countdown" was communicated in-door and online through a calendar announcing a new release in X amount of days. For the revealer, a set day was announced where customers could come and try the new Jan Star for free! The invitation was launched across all social media platforms, while creative POS material (danglers, posters, placemats, flyers) was used in all Jan Burger branches to complete the physical interactive touch points with the customers.

On D-Day, customers from all over KSA queued at all Jan Burger's branches, social media followers increased by 50,000 in only three weeks and the Jan Star became the most selling item on the menu for the following days.

But WonderEight's long experience in restaurant branding and social media activation has proven again that the most important phase of any campaign is the maintenance phase. That is why, one week after Jan Star's campaign, Jan Burger launched an Instagram contest, giving away iPhone 6 devices every week. With each Jan Star purchase, customers received a miniature wall of fame as a freebie tool to recreate the campaign's visual. This kept the hype going for the whole month of January, increased sales and customer engagement over Instagram and other social media platforms.

This experience goes to prove that it is possible to create a strong campaign with almost no media budget spent. WonderEight's ingredients for such a success rely on a deep knowledge of the target market, a smart creative approach to all briefs and a full-fledged activation strategy.